At Olympian Tool, our quality machining solutions start at the surface of your custom components with our grinding services. With close-tolerance grinding capabilities down to .0001" geometries, we can deliver your fully machined components with premium metal grinding finishes and specifications.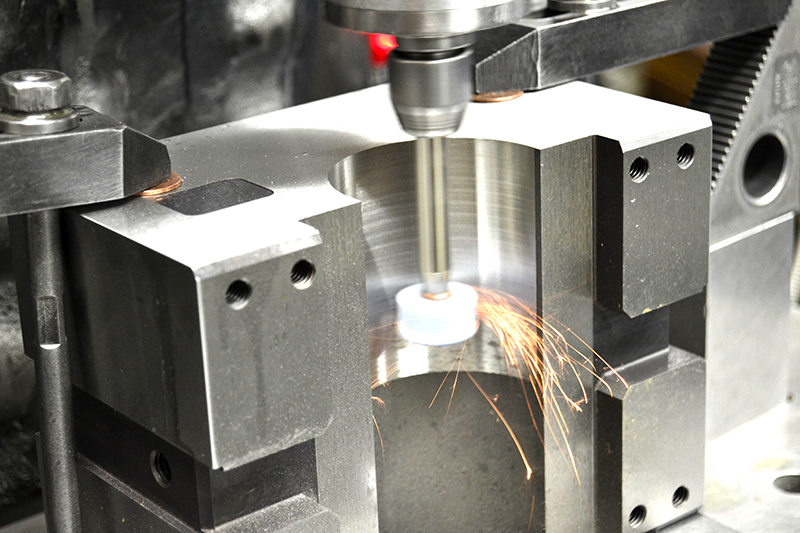 From jig grinding to surface to wet grinders, Olympian Tool delivers the cutting-edge equipment and capabilities to grind your close-tolerance components with precision, resulting in superior finishing properties and aesthetics.
Outfitted with a Range of Cutting-Edge Grinding Equipment
1 Parker Majestic 6 x 18 Surface Grinders
1 Thompson 24 x 72 Surface Grinder with .0001 readouts
1 Okamoto 6 x 12 Surface Grinder with .0001 readouts
1 Okamoto 16 x 32 Wet Grinder
1 Landis Universal ID/OD Grinder 14 x 40
2 Brown and Sharpe ID/OD Grinders 10 x 24
2 Landis 6 x 18 Surface Grinders
1 Heald Model 273A ID Grinder
1 Springfield Vertical Universal ID/OD Grinder – Model 2 TR
17 ½ Clearance over face plate - 32" Maximum Dia. Swing - 20" I. D. Maximum Dia. - Heidenhain - NC Control
Versatile Grinding Capabilities to Finish Your Custom Machined Products with Precision
If your products or prototypes could benefit from expert grinding services that meet the tightest of custom precision tolerances, get in touch with our product experts to discuss the unique requirements of your manufacturing project.