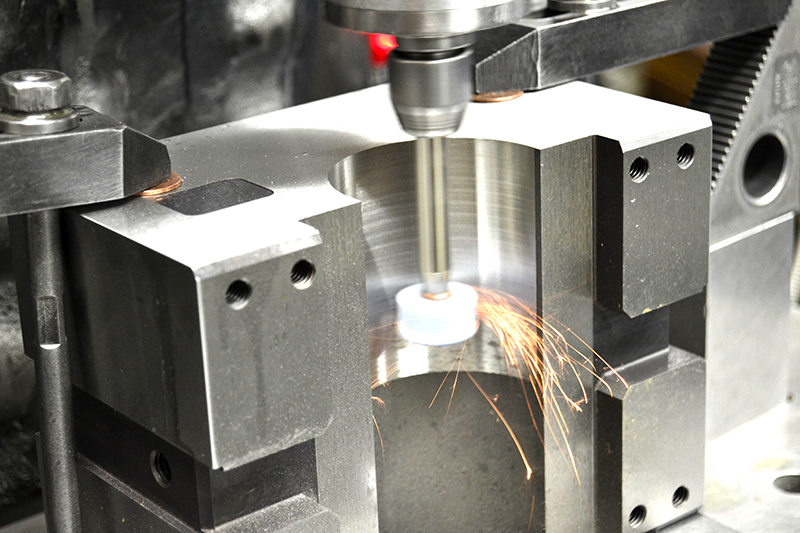 Olympian Tool has over 40 years of experience in providing precision jig grinding services to compliment our complete range of custom CNC machining solutions. Our cutting-edge jig grinding equipment is capable of achieving close tolerances as precise as ±.0001" for all of your precision fabrication prototype and production requirements.
Our State-of-the-Art Jig Grinding Equipment
1 Moore #3 Jig Grinder with Sony Digital 50 Mill readout & 6" riser
1 Moore #2 Jig Grinder with ACC-Rite Mill readout
At Olympian Tool, our precision machining and fabrication facility is outfitted with multiple cutting-edge Moore jig grinders that utilize dual-spindle configurations. Our spindles offer a completely tunable range of grinding speeds, ensuring your products are machined with optimum grinder feed rates to achieve close-tolerance design specifications and superior surface quality.
We pride ourselves on delivering versatile automated and manual manufacturing capabilities optimized for maximum quality and cost-effectiveness in your commercial application. From high-tech wire EDM and CNC machines to manual lathes, mills and conventional jig grinding equipment, our prototyping and production services are backed by the finest manufacturing technology and craftsmanship that the industry has to offer.
Is Your One-Stop Machine Shop for Precision Jig Grinding Services
If your custom metal products or prototypes require close-tolerance CNC or jig grinding services, the Olympian Tool precision fabrication shop is your single-source provider for quality, consistent industrial grinding solutions.